2020 CQ WPX CW Contest
Raw Scores Before Checking
Last updated: 2020-06-07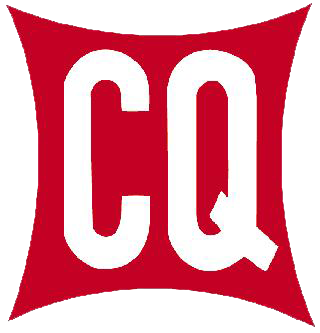 Listing shows rank, call, score, and operators. (R) indicates Rookie overlay. (T) indicates Tribander/Wires overlay, (C) indicates Classic overlay. Checklogs are not included. Report any errors to director@cqwpx.com so they can be corrected during the log checking.

CW / OZ
Single-Op High All Bands
OZ8SW…………180,480
OZ2BKK………..153,045

Single-Op Low All Bands
*5Q6EE..(C)…..3,303,168 (OZ2I)
OZ6AGX………..185,741
OZ1AAR………..184,884
OZ5UR…………151,522
*OZ1THC…………….42

Assisted High All Bands
OV3X..(T)……2,748,768 (OZ8AE)
*OZ0B..(T)……2,509,743 (OZ1ISY)
OZ3SM..(T)…..2,282,280
*OU2W………….689,535 (OZ1ETA)
OU4N………….528,957 (OZ4KG)

Assisted Low All Bands
OZ4CG……….1,051,609
*OZ1IVA………..212,190

Single-Op High 10 Meters
OZ8PG………….32,864

Single-Op Low 10 Meters
OZ7BQ…………139,762
OZ4FF………….13,803

Assisted High 10 Meters
*OZ1ADL…………25,521

Single-Op Low 20 Meters
OZ5KU………….40,128

Single-Op High 40 Meters
OU2V..(T)……1,418,825 (OZ1FJB)

Single-Op Low 40 Meters
OZ6KS..(T)………1,840

Multi-Single High
*OZ7A……….10,863,439

* = Member of Danish Contest Academy
[Update: 1. June 2020]
CQ WW WPX CW Contest
DCA members activity from different places in Denmark:
– OZ1ADL active from DCA HQ in Stjær
– OZ1IKY, OZ7AM og OZ1AA active from OZ7A in Copenhagen
– 5Q6EE active from EDR HQ Odense
– OZ1ETA active from DCA HQ via remote
[Update: 13. May 2020]
Activity in the shack with REMOTE controlled radio and antennas.
Nils Bo OZ1ETA participated in the Russian CQ-M Contest as SO AB HP CW and controlled the whole session from his home desk in Koege. Using SmartSDR software together with N1MM log program and controlling antennas via computer too. The radio used at DCA was the 6700 FlexRadio system plus ACOM 2000A power and local computer to control antenna rotors. At the same time Jan OZ1ADL were in the shack and operating in the same contest Mixed mode.
Together with Andrew OZ1XJ I now work to get ready for the CQ WPX CW Contest as remote in the same manner. Some solutions have to be found to minor problems, but the system worked stable with no big delayes caused by Internet.
73 de NB OZ1ETA OU2W
[Update: 16. March 2020]
The ARRL DX SSB test was operated by OZ1ADL Jan and he quickly found that there were good conditions on the 80 meter band so the energy became concentrated on that – and with a really good result.
Looking at the current Danish records, it looks like an improvement with ten times the number of QSOs. Well done Jan.
[Update: 28. January 2020]
24-26 January became an absolutely exciting weekend in Stjaer together with EI5KF Gerard and OZ7AM Alex as well as many other Danish guests and helpers.
The weekend started on Thursday when Gerard and Andrew prepared antennas and hung up a 160m dipole. I arrived on Friday morning and during the day we got 8 40 meter long radials rolled out to the Titanex vertical. It is a free standing aluminum mast at 26.7 meters height with an adjustable joint at the bottom so that it can resonate in the right place.
As the receiving antenna, we had a Beverage system with two double wires with a switching system so we could listen in four directions – one at a time. A really good system to exclude powerful stations from the EU when driving America.
At the same time, we had set the receiver to be able to listen to both beverage, vertical, dipole and two of them at the same time. K3 is fine with Diversity on the two receivers.
The TX plan was that we wanted to combine vertical and dipole so we sent on both of them at the same time and it worked fine. Then, when open to DX, we would switch over and send the entire power to the vertical, since that is the DX antenna.
It was a really good plan except that we got problems every time we changed the Stack Match switch. At 3 o'clock between Saturday and Sunday, Alex OZ7AM and I messed around with flashlights to shift the 60 meter coax for the vertical. It was a not-so-pleasant experience, but it is part of every real contest, hi hi.

Operators were EI5KF and OZ2I with OZ7AM as a guest operator in the night between Saturday and Sunday. We had visits from OZ1ADL, OZ4AAL, OZ5KU with family as well as OZ4VW.


Thank you for QSO to: OZØB, OZ2TF, OZ1AAR, OZ3SM, OZ8AE, OZ1LO, OZ7YY, OZ4MD, OZ4CG, OZ8SW, OU2V – I hope I haven't forgotten anyone; o)

Also take a look at https://oz5e.dk/2020-CQ-160-OZ5E

ps. This is the first time I've run as assisted and used DX-Cluster, RBN and Bandmap. I must say that it is pure pleasure to run S&P – click in band folder, press F4 and it runs. But I found that there are many errors in the call signals, so you have to listen once if it is also correct.
HAPPY NEW YEAR 2020

We are here and a bunch of unused Contests are waiting for us