DCA gør det igen –
Stor MULTI MULTI test på vej.
Nils Bo OZ1ETA og Andrew OZ1XJ planlægger en storstilet opstart med det nye set-up i Hønsehuset.
CQ World Wide DX SSB Contest 24-25 oktober 2020
CQ World Wide DX CW Contest 28-29 november 2020
OZ1ETA oz1eta@gmail.com (16. September 2020 10:31):
Hi contestere
Andrew har knoklet og knoklet på den gennemgribende renovering af shacket på OZ5E.
Derfor har jeg talt med Andrew og aftalt jeg samler et hold til den store generalprøve Mht. afvikling af et M/M setup.
Alt dette mhp. Forberedelse af stationen til CQWW CW M/M:
Jeg har tilkendegivelse om deltagelse fra OZ1G Karsten, OZ4VW Arne, OZ1JUX Kim,
OV3T Thomas, OZ1ADL Jan som ops fra schaket.
Det tanken vi skal afprøve remote operation fra en station under testen. Der mangler vi en op. Der har lyst til det.
Der er stadig plads til flere på onsite holdet. Det bliver super spændende at se det "nye" schack.
Det praktiske kommer jeg tilbage med.
Lad mig høre hvis I har nogle tanker I vil dele. Ideer og forslag Modtages rigtig gerne. oz1eta@gmail.com
73
NB
---
---
En transformering er i gang ;o)
---
Tidligere "Gamle Hønsehus" ændres til "Nye Hønsehus"
---
DF5RF, Gernot i det tomme Hønsehus …
---
Opdatering af teknikrummet

OZ1XJ Andrew er påbegyndt en større ombygning af hele indretningen i Hønsehuset. Både teknikrummet med antenneswitche og filtre samt operatørpladserne bliver ændret og opdateret.
Den 28. juli var vi et lille hold som fjernede stort set alt indhold og du kan se noget af resultatet herunder.
IARU HF Contest HQ stations
40M CW og 20M Phone afviklet hos Danish Contest Academy OZ5E i Stjær

Jeg OZ1ISY, kørte som OZ1HQ på 40m CW i 2018 og 2019 hjemmefra med simple resultater – ca 500 Qs hvert år. Det skulle gøres noget bedre i år men da Julemanden desværre ikke har været forbi med det ønskede PA-trin + 4 elm beam, havde jeg besluttet at opgradere mit setup, ved at benytte de fede faciliteter hos DCA i Stjær. Der skulle køres 20m Phone, så det passede fint med 40m CW samtidigt.
Rygterne var løbet i forvejen og jeg blev kontaktet af Niels Bo OZ1ETA der foreslog et makkerskab omkring 40CW. NB har mange års contest-erfaring, så det er en af den slags tilbud man ikke siger nej til. Han ville ovenikøbet ankomme på sitet fredag aften og sikre sig at alt var ok. Sådan skal det bare være.
Jeg pakkede en taske med de basale ting: Begali nøgle (til at blære mig med), strips, hovedpude, kaffekrus og jackstik-adaptorer. Det kunne ikke gå helt galt. Jeg medbragte en simpel dipol, der skulle være supplement til den 4-elm Optibeam der sidder oppe i 20m mast. Tænkte at dipolen ville være bedst til EU kontakter, så kunne beamen skyde mod USA.
Jeg lander lørdag morgen og efter et hurtigt summe-møde går vi i gang med forberedelserne, Min primære (læs: eneste ) opgave er at sætte dipolen op i en medbragt alu-mast. Op kommer den og har skyhøjt SWR…… Flot… Den var (selvfølgelig) kontrolleret hjemmefra, men var nu fuldstændig håbløs…. Nå, koldt vand i blodet og ny plan. Andrew OZ1XJ, DCA's tekniske bagmand, mener at den skal flyttes længere væk fra de andre antenner, så vi flytter den til en ny position. Og så kører den selvfølgelig bare!!! Ja, ja, vi er jo eksperimenterende amatører.
Kl. 1400 er vi igang. God aktivitet på både 40m og 20m. Det er stort set kun EU hele eftermiddagen og aften, men de fylder også godt i loggen. 20m Phone-holdet havde en traumatisk oplevelse sidste år, med sølle 542 Qsoer (ialt…) så det skulle overgåes hurtigst muligt. Det blev det heldigvis allerede tidlig på aftenen og så faldt der ro på Phone-folket og de kunne koncentrere sig om at skrabe DXer i loggen. Og det gik forrygende især fra midnatstid og 2-3 timer frem, med et hav af US + diverse godbidder. Når operatøren råber: ALOHA!! så ved man godt at han har en fest derinde!!!
40M rundede også de 500Qs om aftenen, så det kørte bare for drengene. Niels Bo havde meget proffesionelt lavet en vagtplan for os 2. Han havde sat mig på klokken 00-04, så han kunne få sin skønhedssøvn. Det fortrød han senere, da han erfarede at jeg kørte et par hundrede US stationer i netop dette tidsrum…. Så kunne han få alle de dumme tyskere (hans udtryk) og de dumme russere (ja, også hans udtryk), da han overtog radioen klokken 0400, så lærte han det.
Formiddagen gik med venstrehånds-QSOer. Der var ingen sved på panden, ca 1 QSO pr minut. Meget passende, så kan man nå at drikke kaffe + Gl Dansk og fortælle lidt røverhistorier mens man passer radioen,
Slut kl 1400 lokal tid og det var en flok glade operatører der kunne nyde en kold øl i solen.
Der blev kørt følgende:
Bånd Qs ITU HQ Total
40CW 1404 32 42 334924
20PH 1469 38 49 475977
Samlet resultat for alle HQ stationer kan ses inden længe på www.oz1hq.dk
En fed test – jeg er på holdet igen næste år.
73 de OZ1ISY Søren
2020 CQ WPX CW Contest
Raw Scores Before Checking
Last updated: 2020-06-07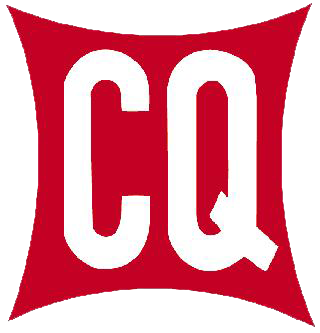 Listing shows rank, call, score, and operators. (R) indicates Rookie overlay. (T) indicates Tribander/Wires overlay, (C) indicates Classic overlay. Checklogs are not included. Report any errors to director@cqwpx.com so they can be corrected during the log checking.

CW / OZ
Single-Op High All Bands
OZ8SW…………180,480
OZ2BKK………..153,045

Single-Op Low All Bands
*5Q6EE..(C)…..3,303,168 (OZ2I)
OZ6AGX………..185,741
OZ1AAR………..184,884
OZ5UR…………151,522
*OZ1THC…………….42

Assisted High All Bands
OV3X..(T)……2,748,768 (OZ8AE)
*OZ0B..(T)……2,509,743 (OZ1ISY)
OZ3SM..(T)…..2,282,280
*OU2W………….689,535 (OZ1ETA)
OU4N………….528,957 (OZ4KG)

Assisted Low All Bands
OZ4CG……….1,051,609
*OZ1IVA………..212,190

Single-Op High 10 Meters
OZ8PG………….32,864

Single-Op Low 10 Meters
OZ7BQ…………139,762
OZ4FF………….13,803

Assisted High 10 Meters
*OZ1ADL…………25,521

Single-Op Low 20 Meters
OZ5KU………….40,128

Single-Op High 40 Meters
OU2V..(T)……1,418,825 (OZ1FJB)

Single-Op Low 40 Meters
OZ6KS..(T)………1,840

Multi-Single High
*OZ7A……….10,863,439

* = Member of Danish Contest Academy
[Update: 1. June 2020]
CQ WW WPX CW Contest
DCA members activity from different places in Denmark:
– OZ1ADL active from DCA HQ in Stjær
– OZ1IKY, OZ7AM og OZ1AA active from OZ7A in Copenhagen
– 5Q6EE active from EDR HQ Odense
– OZ1ETA active from DCA HQ via remote
[Update: 13. May 2020]
Activity in the shack with REMOTE controlled radio and antennas.
Nils Bo OZ1ETA participated in the Russian CQ-M Contest as SO AB HP CW and controlled the whole session from his home desk in Koege. Using SmartSDR software together with N1MM log program and controlling antennas via computer too. The radio used at DCA was the 6700 FlexRadio system plus ACOM 2000A power and local computer to control antenna rotors. At the same time Jan OZ1ADL were in the shack and operating in the same contest Mixed mode.
Together with Andrew OZ1XJ I now work to get ready for the CQ WPX CW Contest as remote in the same manner. Some solutions have to be found to minor problems, but the system worked stable with no big delayes caused by Internet.
73 de NB OZ1ETA OU2W
[Update: 16. March 2020]
The ARRL DX SSB test was operated by OZ1ADL Jan and he quickly found that there were good conditions on the 80 meter band so the energy became concentrated on that – and with a really good result.
Looking at the current Danish records, it looks like an improvement with ten times the number of QSOs. Well done Jan.
[Update: 28. January 2020]
24-26 January became an absolutely exciting weekend in Stjaer together with EI5KF Gerard and OZ7AM Alex as well as many other Danish guests and helpers.
The weekend started on Thursday when Gerard and Andrew prepared antennas and hung up a 160m dipole. I arrived on Friday morning and during the day we got 8 40 meter long radials rolled out to the Titanex vertical. It is a free standing aluminum mast at 26.7 meters height with an adjustable joint at the bottom so that it can resonate in the right place.
As the receiving antenna, we had a Beverage system with two double wires with a switching system so we could listen in four directions – one at a time. A really good system to exclude powerful stations from the EU when driving America.
At the same time, we had set the receiver to be able to listen to both beverage, vertical, dipole and two of them at the same time. K3 is fine with Diversity on the two receivers.
The TX plan was that we wanted to combine vertical and dipole so we sent on both of them at the same time and it worked fine. Then, when open to DX, we would switch over and send the entire power to the vertical, since that is the DX antenna.
It was a really good plan except that we got problems every time we changed the Stack Match switch. At 3 o'clock between Saturday and Sunday, Alex OZ7AM and I messed around with flashlights to shift the 60 meter coax for the vertical. It was a not-so-pleasant experience, but it is part of every real contest, hi hi.

Operators were EI5KF and OZ2I with OZ7AM as a guest operator in the night between Saturday and Sunday. We had visits from OZ1ADL, OZ4AAL, OZ5KU with family as well as OZ4VW.


Thank you for QSO to: OZØB, OZ2TF, OZ1AAR, OZ3SM, OZ8AE, OZ1LO, OZ7YY, OZ4MD, OZ4CG, OZ8SW, OU2V – I hope I haven't forgotten anyone; o)

Also take a look at https://oz5e.dk/2020-CQ-160-OZ5E

ps. This is the first time I've run as assisted and used DX-Cluster, RBN and Bandmap. I must say that it is pure pleasure to run S&P – click in band folder, press F4 and it runs. But I found that there are many errors in the call signals, so you have to listen once if it is also correct.
HAPPY NEW YEAR 2020

We are here and a bunch of unused Contests are waiting for us